<! -- Blog Post -->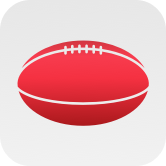 Great Coach AFL Version 3.0
May 14, 2018. | By:
Great Coach AFL Version 3.0 is finally here! We have put a huge amount of work in to Great Coach AFL and packed it with some fantastic new features. Here are some of our favourites:
All new interface - updated for iOS11, Great Coach AFL looks great on your iPad.
Supports portrait and landscape modes.
Improved match planning features, easier to copy boards, quarters. Faster to set up the team
No supports team match ups
Improved statistics collection - faster than ever. Easily collect stats for players or teams, opposition players and opposition teams.
Fast player interchanges - new rotations panel lets you quickly record player interchanges
New stats location reports - select the stats you want to collect from around the ground. Great for viewing shot carts.
New statistics screen and reports. Even easier to build and customise your statistics reports
New player rotation reports - Quarter by quarter player set ups and rotations in one easy to follow report.
New preferences options in planning and play
Import your Great Coach V2 databases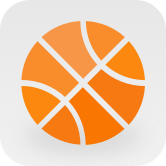 Great Coach Basketball User Guide
Nov 19, 2015. | By:
Great Coach Basketball now has a full user guide available. Check out the user guide here. The user guide contains lots of tips and detailed instruction to get the most of your Great Coach Basketball.
See the Great Coach Basketball User Guide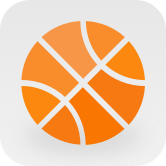 Great Coach Basketball Released
Mar 18, 2014. | By:
We're proud to announce another bouncing baby member of the Great Coach series - Great Coach Basketball.
Designed from the ground up for iOS7 - Great Coach Basketball has taken a little longer than we had hoped but I think you'll agree its well worth the wait.
Great Coach Basketball packs all the features of planning, scoring, statistics collection and reporting to give coaches and team managers the information they need for their teams.
The details we care about
With an all new iOS7 user interface, Great Coach Basketball is designed to provide a fast and effective statistics collection as well as direct access to information such as player court time and personal fouls.
Great Coach Basketball's employs bright colours selected specifically to assist user to quickly identify statistics buttons in bright and dark environments. We've carefully selected colour palettes to provide great contrast to colour blind users.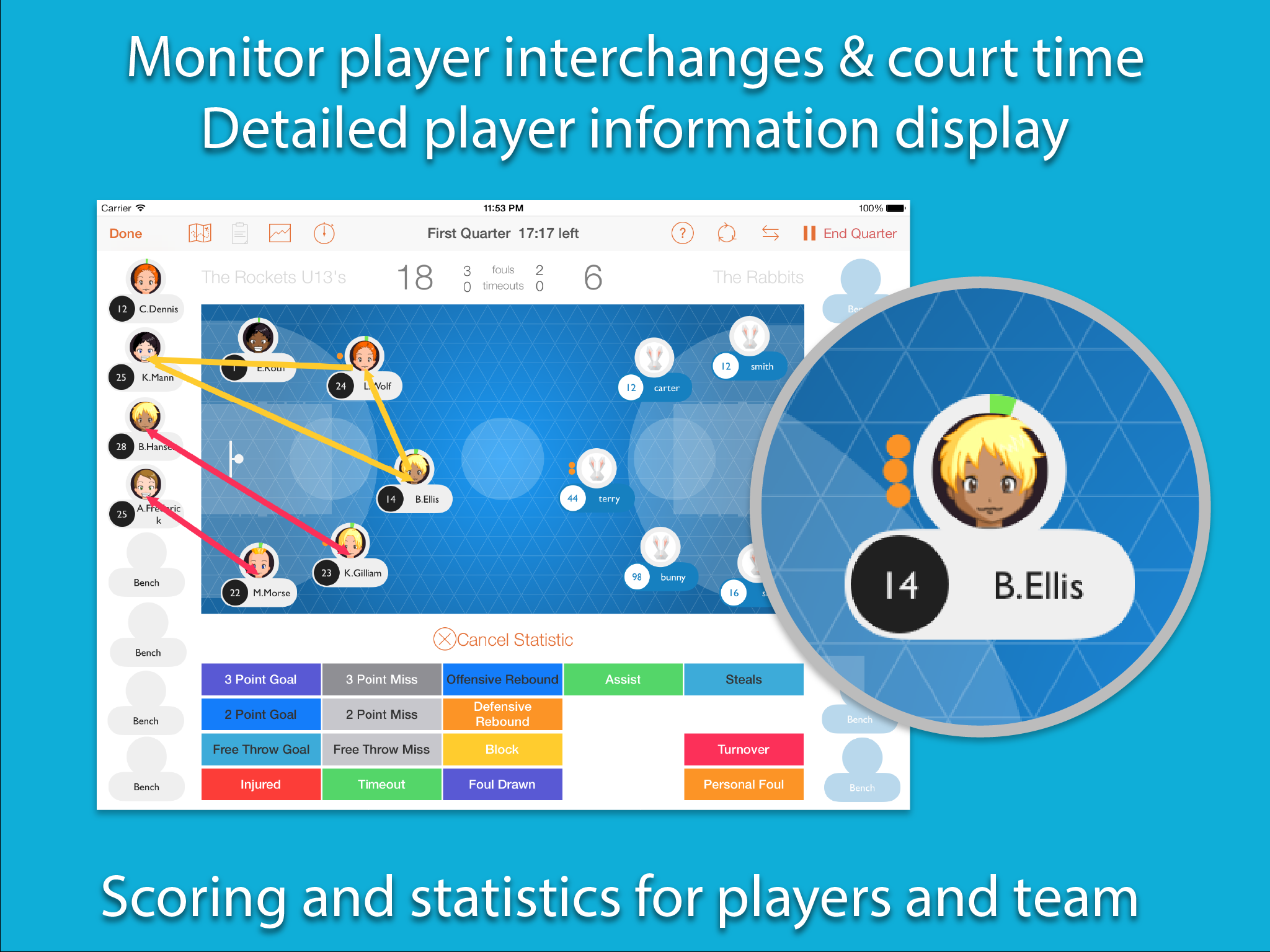 Planning player interchanges
Planning player interchanges has never been so easy. Great Coach Basketball can easily plan player interchanges to give even court time to each player.
Using the AutoPlan feature is too easy. Add players onto the court and select AutoPlan. You can tune the amount of time between interchanges and Great Coach Basketball will do the rest.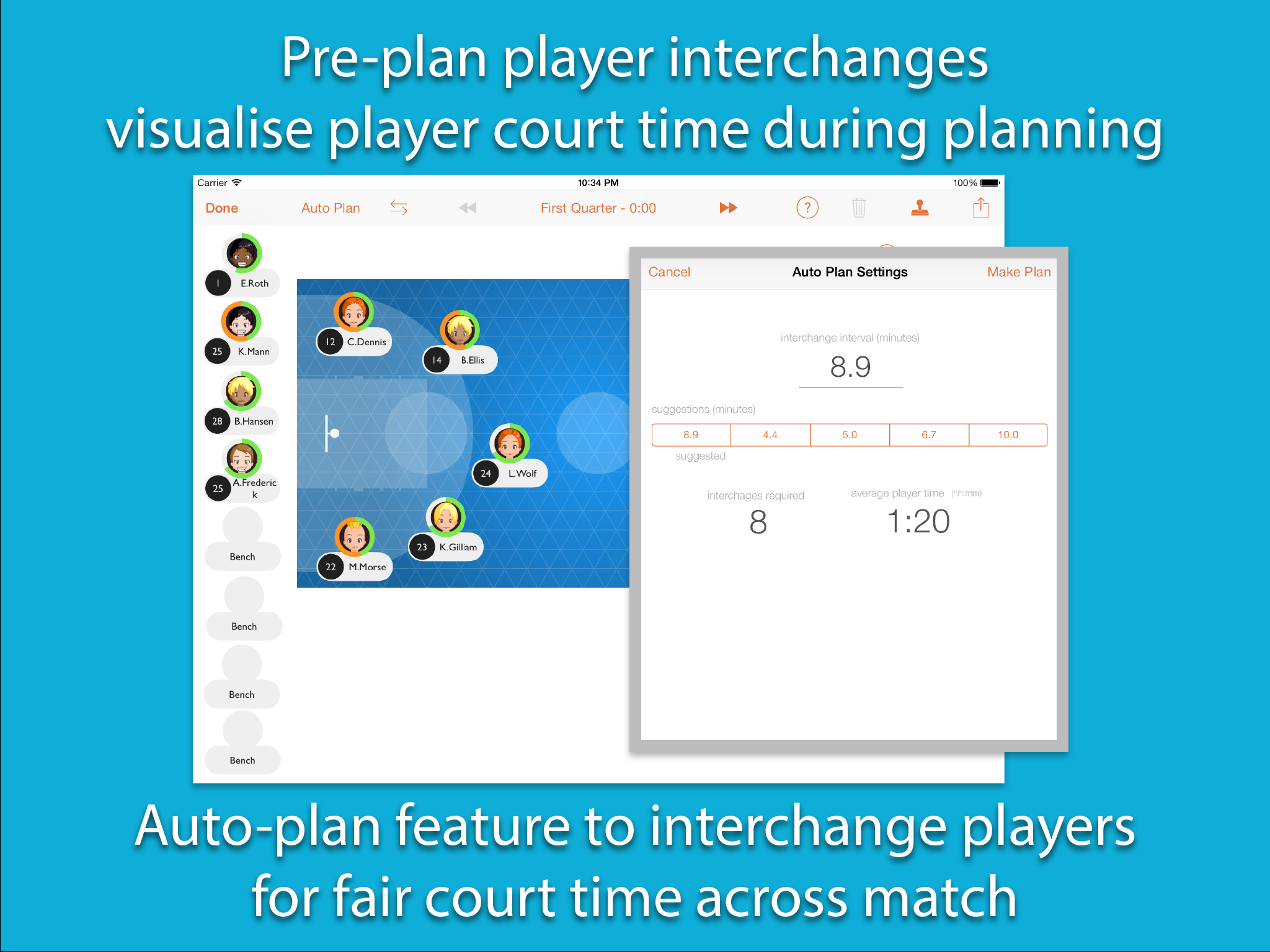 The new Interchange Panel lets you see all your coming planned interchanges. We have also added a great reminder feature to alert you before an interchange so you can get your bench prepared for interchanges. As the game proceeds you might need to change your plan. Using the new Interchange Panel you can selectively confirm or cancel interchanges as you follow the match.
Lots of Updates for Great Coach Apps
Apr 30, 2013. | By:
Well today has been a big day. Updates for Great Coach AFL and Great Coach Football (Soccer) released today.
For Great Coach Soccer we've added support for 7 player and 9 player teams. Also added some more statistics and detailed player timer in hours and minutes.
Great Coach AFL also received an update which introduces player time % in forward line, back line and midfield. We received a number of requests for this sort of reporting for AFL and are happy to add it. Fantastic feature to ensure the players are getting a bit of experience all around the ground rather than just stuck in the one position.

Great Coach Football Released - Soccer planning, scores and stats.
Mar 17, 2013. | By:
Great Coach Football (Soccer) is now available. Another member of the Great Coach family was launched quietly this weekend and we are really proud of the result.
We've built on the rich statistics feature of the Great Coach products and added even more sophisticated shot reporting for soccer. The new shot reports allow you to capture shooting positions for goals, misses and saves. Really useful for:
Strikers - knowing where they can get success and where to work on their shooting at training.
Goal keepers is invaluable information to help them tune their game as well.
Midfield & defense you can see across a season and highlight areas where shots are being made.
Team information sharing features have also been bolstered allowing you to share your team set ups, shot reports as well as match reports and stats with the team.
We've also added a feature to customise each of your team's uniform. It a nice touch having your team's uniform when you send out the starting line up out to your players. You can also elect to show player photos during match play. The photos really assist parents and friends when their are taking stats for the team.
As with the other members of the Great Coach family, Great Coach Football comes with our customisable statistics boards and statistics reports. The statistics board editor is included that lets the coach put the statistics they want to collect on a board. The layout of the board can then be set go give the best grouping of relevant statistics and improve the muscle memory. By grouping the statistics and keeping the same positions on the board the predictability of the button position improves the accuracy and speed of statistics collection.
The planning features of Great Coach Football now includes planned player time. This feature really assist coaches and team managers to plan our player interchanges to give all the kids a fair go on the field. As a coach adds a player or moves a player to the bench Great Coach Football automatically recalculates the planned player time and displays a easy to read bar graph.
We've got some great new features we will be adding to Great Coach Football and look forward to hearing your suggestions.
If you've got a suggestion were happy to listen, drop us a line here
Thanks and we hope you enjoy Great Coach Football.
The Ignited Software Team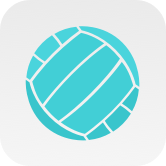 Great Coach Netball Released!
Nov 11, 2012. | By:
We are really happy with how Great Coach Netball has turned out. With an all new landscape format just for netball and packed with statistics gathering capabilities we hope coaches and managers will love it.
We were quite surprised at how many requests we received for Great Coach AFL statistics. So when we designed Great Coach Netball we made sure it had the full range of statistics available.
Also a big new feature is the shot position capture and reporting. This really helps goal shooters and goal attack to understand where they are getting their goals from and where they are missing goals. Being able to do this in the middle of a game might be enough to correct some aspect of play to improve scoring efficiency.
New statistics reporting for goal shooting and pass efficiency have also been brought into the reports.
As with the Great Coach AFL the app new has a feature to customise reports and statistics collection. A statistics board editor is included that lets the coach put the statistics they want to collect on a board. The layout of the board can then be set go give the best grouping of relevant statistics and improve the muscle memory. Ultimately improving the logical grouping of the buttons and the predictability of their position improves the accuracy and speed of statistics collection.
Another new feature is the addition of the game time graph on every player. A small thing bar graph indicates the amount of game time the player has played across the entire game. This feature is backed up by the player game time report that is available.
Anyway we hope you enjoy the features of Great Coach Netball. Remember we are always open to suggestions to improve.
If you've got a suggestion please contact us here

Great Coach AFL - 1.1 Released
Jul 24, 2012. | By:
The footy season is hotting up with spring and footy finals just around the corner. Just to bring things to a fever pitch, the Great Coach AFL update has hit iTunes AppStore.
We have had a great response to Great Coach AFL this season and received alot of feedback and suggestions. The good news is we have packed a whole swag features into this release.
So you might be asking why has it taken so long to get the new update out! Well the only answer is that we wanted to get it right.
The new release includes a really big improvement on the statistics collection and reporting capabilities of Great Coach AFL. By far our biggest request was to collect Kicks, Marks and Handballs. But the next big request was to be able to collect other statistics, not just the common stats. It was these requests that really got us thinking about the best way to give coaches and their teams the stats they need.
So the solution took a little longer than we had hoped but we think its pretty good stuff. The big feature is the 'Stats Board'. You can build your own stats board full of stats buttons. We have buttons for all the major statistics and a set of custom statistics buttons you can set up for your needs.
Building stats boards is easy, drag the Stat from the list and drop it on the Stats Board. You can arrange the buttons and group them together for the way your team wants to do stats.
Coaches have also been asking for more reports. So we have added a report builder to collect match and team stats and to show them the way you want them. If your a little mathematically minded you can also email your team and match statistics and then open them in a spreadsheet.
Your reports also have some nice features such as totals for disposals, possesions and the one percenters.
We also polished a few of features and added in game player time and in match statistis reports.
You can also review your coach's clipboards for past games when you look back on the season.
Oh and one more thing.. Now you can copy your match starting line ups into new games so you don't have to start from scratch each time you set up.
Hope everyone has a great end to the season and hope you enjoy your Great Coach AFL update.

Great Coach AFL Release
Mar 27, 2012. | By:
Well its been some time coming but finally Great Coach AFL has been submitted to the iTunes AppStore.
Looking back at the original concept and artwork developed on the 14 September 2010 its such a shame we couldn't release the application for the 2011 season :-)
The original design was called Rotation Coach. Yes we agree the name needed a little work. Some other names that went by were Hey Coach and Fair Go. We think that Great Coach AFL is really what we wanted. Like Pages is about writing pages, Great Coach is about being a Great Coach!
We hope coaches and team managers get the benefits of Great Coach and can pass them on to their teams.