<! -- Blog Post -->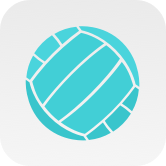 Great Coach Netball Released!
Nov 11, 2012. | By:
We are really happy with how Great Coach Netball has turned out. With an all new landscape format just for netball and packed with statistics gathering capabilities we hope coaches and managers will love it.
We were quite surprised at how many requests we received for Great Coach AFL statistics. So when we designed Great Coach Netball we made sure it had the full range of statistics available.
Also a big new feature is the shot position capture and reporting. This really helps goal shooters and goal attack to understand where they are getting their goals from and where they are missing goals. Being able to do this in the middle of a game might be enough to correct some aspect of play to improve scoring efficiency.
New statistics reporting for goal shooting and pass efficiency have also been brought into the reports.
As with the Great Coach AFL the app new has a feature to customise reports and statistics collection. A statistics board editor is included that lets the coach put the statistics they want to collect on a board. The layout of the board can then be set go give the best grouping of relevant statistics and improve the muscle memory. Ultimately improving the logical grouping of the buttons and the predictability of their position improves the accuracy and speed of statistics collection.
Another new feature is the addition of the game time graph on every player. A small thing bar graph indicates the amount of game time the player has played across the entire game. This feature is backed up by the player game time report that is available.
Anyway we hope you enjoy the features of Great Coach Netball. Remember we are always open to suggestions to improve.
If you've got a suggestion please contact us here